Microsoft Xbox Series Wireless Controller Pulse Red
Selected accessories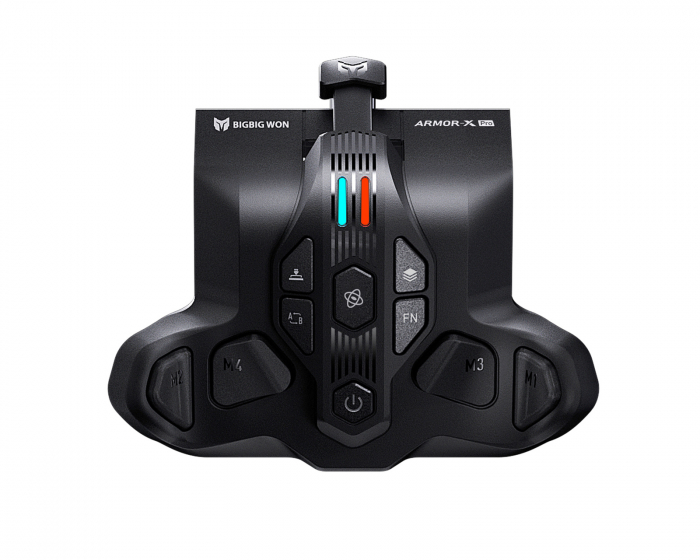 Product description
ConsoleXboxXbox Series AccessoriesController from Microsoft
Experience the modernized design of the Xbox Wireless Controller, featuring sculpted surfaces and refined geometry for enhanced comfort during gameplay. Quickly pair with, play on, and switch between devices including Xbox Series X|S, Xbox One, Windows 10 PC, and Android. iOS support coming in the future.
Dedicated share button
Seamlessly capture and share content such as screenshots, recordings, and more with the new Share button.
Stay on target
Stay on target with the new hybrid D-pad, textured grip on the triggers, bumpers, and back-case.
Article number:
Our article number: 18447
Manuf. article number: QAU-00012
Brand
Multi international company Microsoft - Started by the legendary Bill Gates in 1975, Microsoft has today grown to become one of the world's most famous and largest companies. In addition to their operating system, they have several fingers in gaming by, among other things, be behind the manufacture of the Xbox. Microsoft has also acquired the Swedish game manufacturer behind Minecraft, Mojang AB.

With us, you can find lots of products from Microsoft, especially from Xbox. We have a wide range of products that can help you take your gaming to the next level such as consoles, hand controls and lots of other accessories. You will also find products that can enhance your gaming experience such as joysticks, knobs and even fightsticks.
Price history
Below you will find price history for this product for the last 30 days.
Our lowest price 1-30 days before the current price began to apply: