Logitech G PRO X Superlight Wireless Gaming Mouse - Black
Selected accessories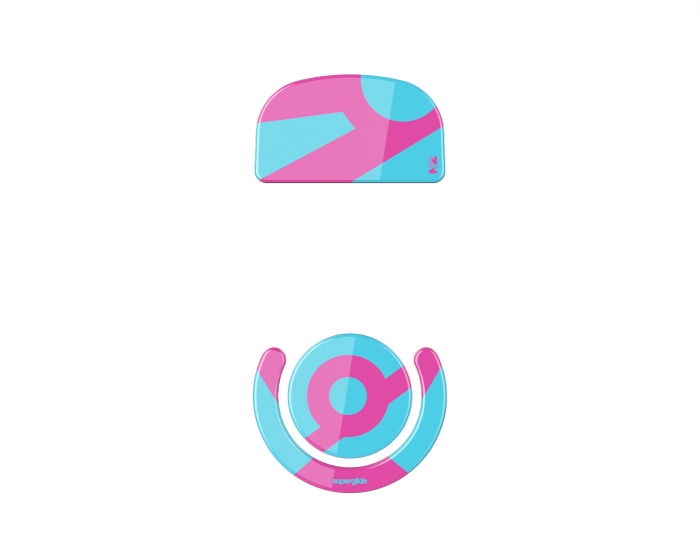 Product description
PC PeripheralsMice & AccessoriesGaming miceWireless from Logitech
The brand new Logitech G Pro Wireless X now comes with a new sensor and lower weight! Achieve higher performance while retaining the feel of the previous Logitech G Pro. Designed with the world's leading pros to engineer the world's best competetive gaming mouse.
With hyper-minimal redesign, Pro X is Logitech's lightest and fastest mouse ever weighing in at under 63 grams. Almost 25% lighter than it's predecessor. Also with Lightspeed, the next-gen, pro-grade wireless technology that has even more responsive connectivity. The finishing touch are the PTFE Feet that gives an incredibly smooth glide.
Article number:
Our article number: 17200
Manuf. article number: 910-005881
Brand
Gaming products with the latest technology from Logitech - Already in 1981 in Switzerland, Logitech manufactured its first computer mouse and today they are the world's largest manufacturer of gaming products. Logitech's products always have a high quality and you notice that they have had many years to perfect their products. With their experience, they are clearly a manufacturer that tries to push the limits of performance and explore the possibilities of gaming.

Logitech are known for inventing and optimizing technology by manufacturing their own sensors for keyboard switches and developing software for their products. To be at the top and more easily be able to develop new quality products, they have also acquired some of the market-leading manufacturers in their category such as Blue Microphones, Astro Gaming and Saitek.
Specifications
Connection
| | |
| --- | --- |
| Connection | Lightspeed |
| Wireless | Yes |
Properties
| | |
| --- | --- |
| Sensor model | HERO 25K |
| Sensor | Optical |
| DPI | 25600 dpi |
| Max acceleration | 40 G |
| Number of buttons | 5 |
| Backlight | Yes |
| Scroll wheel | Yes |
| Colour | Black |
Size & weight
| | |
| --- | --- |
| Width | 63.5 mm |
| Depth | 125 mm |
| Height | 40 mm |
| Weight | 63 g |
Reviews
Write a review
Only logged in users who have purchased this product may leave a review.
All reviews
Played PC games for 20 years. Best mouse I ever owned.
Spelat PC spel i 20 år. Bästa musen jag någonsin ägt.
The text in this review has been translated with Google Translate
Click here to view the translated text
Click here to view the original text
Was this review informative?
1
thinks this review was informative