Razer DeathAdder v2 Gaming Mouse
Selected accessories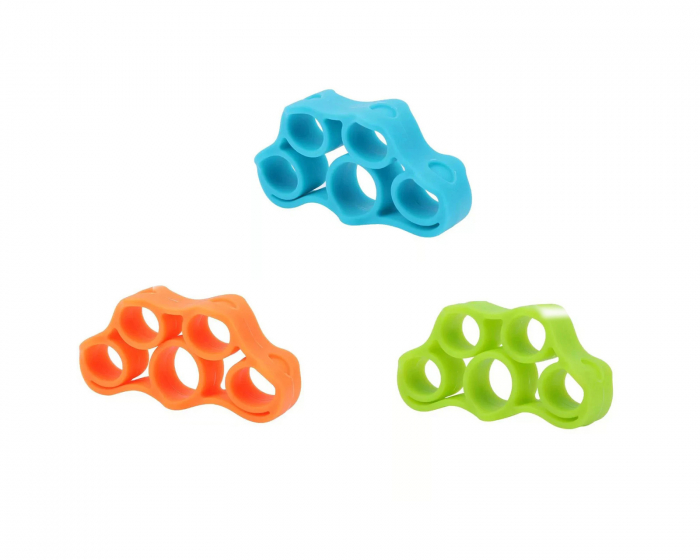 Product description
PC PeripheralsMice & AccessoriesGaming miceWired from Razer
ERGONOMICS WITHOUT EQUAL
Witness an icon reborn with the Razer DeathAdder V2—an ergonomic mouse designed with deadly curves and killer lines for a weapon that handles like no other. With next-gen sensor and switches packed into a lighter form factor, a new era of high-performance gaming has already taken shape.
BEST-IN-CLASS ERGONOMICS
With over 10 million Razer DeathAdders sold, the most celebrated and awarded gaming mouse in the world has earned its popularity through its exceptional ergonomic design. Perfectly suited for a palm grip, it also works well with claw and fingertip styles. The Razer DeathAdder V2 continues this legacy, retaining its signature shape while shedding more weight for quicker handling to improve your gameplay. Going beyond conventional office ergonomics, the optimized design also provides greater comfort for gaming—important for those long raids or when you're grinding your rank on ladder.
RAZER™ OPTICAL MOUSE SWITCH
Utilizing an infrared light beam to register every click, the switches in this ergonomic mouse actuate with an industry-leading response time of 0.2 milliseconds. Because it no longer requires traditional physical contact, this form of actuation removes the need for debounce delay and never triggers unintended clicks, giving you closer control and flawless execution.
RAZER FOCUS+ OPTICAL SENSOR
Our new, improved sensor has an industry-leading 20,000 DPI with 99.6% resolution accuracy, ensuring that even the finest movement from this ergonomic mouse is tracked with consistency. Equipped with intelligent functions, the sensor becomes even more accurate, allowing for an acute level of precision for game-winning headshots.
RAZER SPEEDFLEX CABLE
The Razer DeathAdder V2's cable has greater flexibility and is designed to produce minimal drag, so that you can perform quicker, more fluid swipes for a higher degree of control.
INSTINCTIVE SCROLL WHEEL TACTILITY
Perfectly-tuned for distinct, notched scrolling at a lower resistance—so cycling through your weapons and executing bunny hops becomes truly second nature.
8 PROGRAMMABLE BUTTONS
This gaming mouse comes with 8 programmable buttons that are fully configurable via Razer Synapse 3, giving you access to macros and secondary functions so every action can be executed with ease.
100% PTFE MOUSE FEET
Enjoy slick mouse movement across any surface with mouse feet made from the purest, highest grade of PTFE—a material used to coat non-stick pans.
ADVANCED ON-BOARD MEMORY
Save and store up to 5 profile configurations to the on-board memory and bring your settings anywhere—so you're always ready to compete with your preferred controls.
Article number:
Our article number: 15912
Manuf. article number: RZ01-03210100-R3M1
Brand
Razer - The three-headed snake and the green color or Chorma lighting is something almost all gamers recognize. Razer is one of the most well-known brands in gaming which is a feat that is not undeserved. The long history of innovative products that have lifted the industry and won countless awards over the years proves time and time again why they are at the top.

Razer is one of the widest range of gaming products in the world with almost at least one product in each segment. With their large machinery, they have the opportunity to research, develop and produce products to superb quality. If you are looking for a product that does not disappoint in terms of, then Razer is for you.
Specifications
Connection
| | |
| --- | --- |
| Connection | USB |
| Wireless | No |
Properties
| | |
| --- | --- |
| Sensor model | PMW3389 |
| Sensor | Optical |
| DPI | 16000 dpi |
| Max acceleration | 50 G |
| Number of buttons | 8 |
| Ambidextrous | No |
| Backlight | Yes |
| Scroll wheel | Yes |
| Colour | Black |
Size & weight
| | |
| --- | --- |
| Cable length | 2.1 m |
| Width | 127 mm |
| Depth | 70 mm |
| Height | 44 mm |
| Weight | 82 g |
Reviews
Write a review
Only logged in users who have purchased this product may leave a review.
All reviews
Had this computer mouse as a kid when I started gibbering. Bought it recently for nostalgia. Remember why I had it for so long as a child. This is the best gaming mouse I have ever put my hand on and I have still had a couple in my 27 years of life. If anyone is hesitant to buy this mouse, do not. There is absolutely nothing negative about it.
Hade denna datormus som liten när jag började gibba. Köpte den nyligen för nostalgi. Kommer ihåg varför jag hade den så länge som liten. Detta är bästa gamingmusen jag någonsin lagt min hand på och jag har ändå haft ett par i mina 27 år vid livet. Om någon tvekar på att köpa denna musen, gör inte det. Finns aboslut inget negativt med den.
The text in this review has been translated with Google Translate
Click here to view the translated text
Click here to view the original text
Was this review informative?
0
thinks this review was informative
Super happy with the mouse. Have ridden with the old death adder for several years and bought this now in the middle of the day. The mouse is light and comfortable to use. Is not the lightest on the market but if you are like me who likes a little weight in the mice, it is a clearly good mouse. The buttons are fairly quiet and the response from each press feels good. Had I been in need of another mouse, I would have bought another death adder v2. Definitely worth the money. Some big pluses from my side. The cord is soft and flexible. You can set macros etc. via the razer program on this mouse. And for those who love light so yes you can change it with this one.
Supernöjd med musen. Har kört med den gamla death addern i flera år och köpte denna nu i mellandagarna. Musen är lätt och skön att använda. Är väl inte den lättaste på marknaden men är man som mig som gillar lite tyngd i mössen så är det en helt klart bra mus. Knapparna är rätt tysta och responsen från varje tryck känns bra med. Hade jag vart i behov av en till mus hade jag köpt en till death adder v2. Klart värt pengarna. Några stora plus från mitt håll. Sladden är mjuk och böjlig. Du kan ställa in macros mm via razer programmet på denna mus. Samt för de som älskar ljus så ja du kan ändra det med på denna.
The text in this review has been translated with Google Translate
Click here to view the translated text
Click here to view the original text
Was this review informative?
0
thinks this review was informative