Selected accessories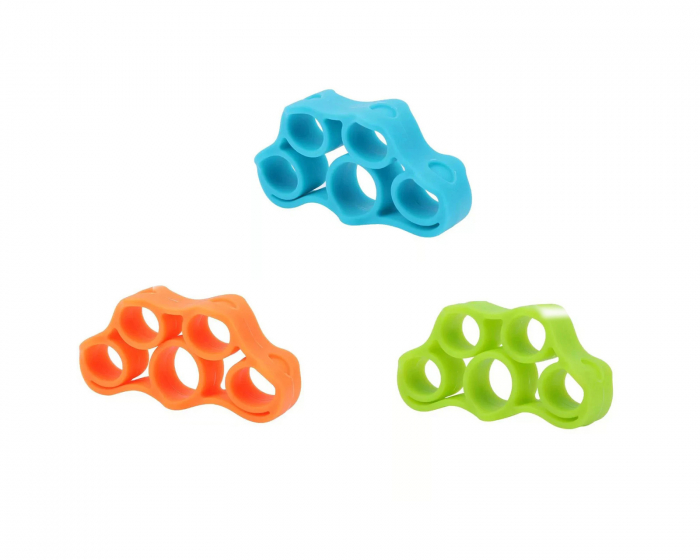 Product description
PC PeripheralsMice & AccessoriesGaming miceWireless from Logitech
- Hero 16K sensor
- 1ms wireless lighspeed (Wireless)
- Ultra lightweight
- 16000 DPI

Logitech G Pro Wireless is designed to be the ultimate gaming mouse for e-sports professionals. For 2 years, Logitech G has partnered with more than 50 professional gamers to find the perfect shape, weight and feel, combined with our LIGHTSPEED wireless technology and HERO 16k sensor technology. The result is a gaming mouse with unmatched performance and precision, which gives you the tools and confidence needed to win.

LOGITECH'S MOST EXACT GAME SENSOR

As e-sports professionals strive for ever-increasing speed and accuracy, so does the Logitech G. With the invention of HERO 16K, the next generation game sensor, the world now has a new leader. For PRO wireless, HERO 16K has been optimized to be able to track insanely fast throws at speeds of over 400 IPS without losing contact. HERO 16K provides top performance for all sensitivities with zero equalization, acceleration or filtering from 100 to 16,000 DPI. HERO 16K also consumes 10 times less power than its predecessors, such as the PM3366, which provides a lighter battery and longer battery life. Pros need the best, and the best is HERO 16K.
LIGHTSPEED WIRELESS
For professionals, it is vital to get rid of the cord. Pulling on the cord causes friction and distraction that cannot be accepted in professional e-sports. This innovative, point-to-point wireless technology overcomes limitations such as delay, connection and energy problems and creates an uninterrupted, installation-free connection with 1 ms response time - without a cord.
ULTRA LIGHTWEIGHT
The latest endoskeleton design from Logitech G reaches an unreal weight of 80 grams. The incredibly thin outer shell, at just 1 mm, has an innovative step chassis design that provides strength and structural support ready for tournament.
The advanced LiPo battery is extremely long-lasting and lightweight, for hassle- and worry-free wireless gaming. Charge before a tournament and you can forget all the thoughts about the battery while competing.
4-8 PROGRAMMABLE BUTTONS
Detachable side buttons on the left and right make PRO Wireless truly double-handed, and let professionals decide how many side buttons they want - from zero to four. The dpi button is located on the bottom of the mouse to eliminate accidental dpi shifts in the game. The Logitech G PRO wireless gaming mouse can be used directly out of the box with preset button settings, or configured entirely to your personal preferences with the Logitech Gaming Software (LGS) software.
LIGHTSYNC RGB
PRO wireless comes complete with ~ 16.8 million customizable colors that are perfect for showcasing the colors of your team, customizing your settings, or syncing with other G products. LIGHTSYNC also has game-driven lighting effects that respond to in-game events, audio visualization, screen color sampling and more. Program everything with LGS.
BUILT-IN MEMORY
With built-in memory, you can use LGS to save your settings directly to the mouse for quick and easy use in tournament systems. Your mouse settings remain consistent from home to stage. Skip installing custom software or reconfiguring your settings. Throw yourself right into the game.
MECHANICAL BUTTON SUSPENSION SYSTEM
PRO wireless is equipped with the latest first-class button technology. Through a metal spring that spans separated left and right button plates, the movement distance and the activating force (the force required to click) have been reduced and refined. The result is an incredibly accurate, consistent and tight feel for every click.
PERMANENT PERFORMANCE
With Logitech's 35-year experience in designing, building and testing mice as a starting point, PRO Wireless is designed to withstand professional e-sports players during training and tournaments. The surface of the PRO has a coating for durability and grip. The feet are tested to perform in over 250 km of use. The right and left buttons exceed 50 million clicks, which is equivalent to 10 hours of training every day for five years.
PRO SERIES
Equipment in the PRO series is specially built for professional gaming. The most advanced technology and highest performance specifications - designed in partnership with professional players worldwide to deliver the precision, speed and endurance required to win. Everything that professionals need. Nothing they do not need.
Hey!
I'm a translation robot at MaxGaming & I've translated this product text. If you experience errors in the text, feel free to share feedback with me.
Report errors in product text
Article number:
Our article number: 14649
Manuf. article number: 910-005273
Brand
Gaming products with the latest technology from Logitech - Already in 1981 in Switzerland, Logitech manufactured its first computer mouse and today they are the world's largest manufacturer of gaming products. Logitech's products always have a high quality and you notice that they have had many years to perfect their products. With their experience, they are clearly a manufacturer that tries to push the limits of performance and explore the possibilities of gaming.

Logitech are known for inventing and optimizing technology by manufacturing their own sensors for keyboard switches and developing software for their products. To be at the top and more easily be able to develop new quality products, they have also acquired some of the market-leading manufacturers in their category such as Blue Microphones, Astro Gaming and Saitek.
Specifications
Connection
| | |
| --- | --- |
| Connection | USB |
| Wireless | Yes |
Properties
| | |
| --- | --- |
| Sensor model | HERO 16K |
| Sensor | Optical |
| DPI | 16000 dpi |
| Max acceleration | 40 G |
| Number of buttons | 8 |
| Ambidextrous | No |
| Backlight | Yes |
| Scroll wheel | Yes |
| Colour | Black |
Size & weight
| | |
| --- | --- |
| Cable length | 1.8 m |
| Width | 64 mm |
| Depth | 125 mm |
| Height | 40 mm |
| Weight | 80 g |
Reviews
Write a review
Only logged in users who have purchased this product may leave a review.
All reviews
Perfect mouse. It has a nice design and is light. The program is good and everything just works as it should
Perfekt mus. Den har en skön design och är lätt. Programmet är bra och allt bara funkar som det ska
The text in this review has been translated with Google Translate
Click here to view the translated text
Click here to view the original text
Was this review informative?
1
thinks this review was informative
really nice gaming mouse that fits both left and right hands and is a professional esports mouse
riktigt skön gamingmus som passar både vänster och högerhänta och är en profisionell esport mus
The text in this review has been translated with Google Translate
Click here to view the translated text
Click here to view the original text
Was this review informative?
2
thinks this review was informative
Shit good Gaming Mouse uses it every day. Need to charge after 1 week since it does not take as much battery while I play which is the best!
Drit bra Gaming Mus bruker den hver dag. Trenger å lade etter 1 uke siden den ikke tar så mye batteri mens jeg spiller som er det beste!
The text in this review has been translated with Google Translate
Click here to view the translated text
Click here to view the original text
Was this review informative?
1
thinks this review was informative